Dear Toastmasters of District 3,
We are honored to provide the following news and announcements for you and your fellow club members.
CELEBRATING BRIAN MOSLEY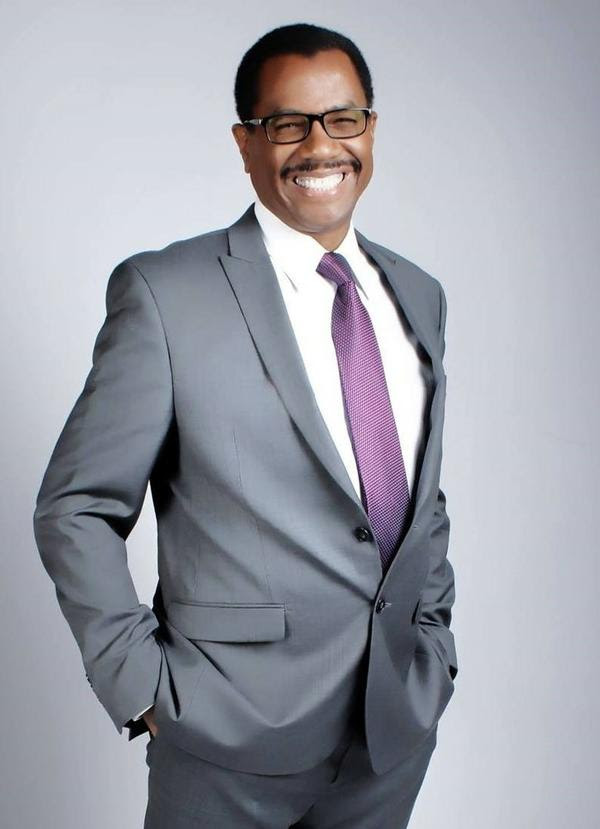 It is with a heavy heart to share that we lost one of our own.
C4 Area Director Toastmaster Brian Mosley passed away this past Tuesday. Please keep him and his family in your thoughts. Wherever a beautiful soul has been, there is a trail of beautiful memories. Brian will be in our hearts forever.
Here is a video celebrating his passion and positive spirit from his work, Chick-fil-A 89th & Shea: https://youtu.be/5NR1RDrUYqM
You may send your condolences to the Mosley family by way of Whitney & Murphy Funeral Home located at 4800 E Indian School Rd, Phoenix, AZ 85018
2021 CONFERENCE TICKETS SALES OPEN NOW
What is coming to District 3 Spring Conference?
Learn new skills or fine tune existing skills through multiple Education Sessions
Listen to or compete in Humorous and International Contests
Celebrate individual and club accomplishments at the annual Awards Ceremony
Network with other members in District 3
Get to know the Candidates running for District Office
Participate in the District Council meeting
Theme: 1920s Mystery of the Missing Toastmaster
2021 Conference News Episode 1
Video
Important Details
May 14th and 15th, 2021
Harrah's Ak-Chin Casino, 15406 N Maricopa Rd, Maricopa, AZ 85139
More Info: https://aztoastmasters.org/district-conference
Tickets: https://d3-toastmasters.ticketleap.com/2021-d3-conference
Volunteer Now
There are many great volunteer opportunities; if you need an HPL or DTM project, we can help. Email conference@aztoastmasters.org for more info.
DISTRICT 3 TRAINING OPPORTUNITIES
District 3 is excited to offer you many training opportunities for you and your clubs.
To sign up for these sessions, please visit our district training page for specific details, schedule, and to register for available training sessions.
TRAINING FOR YOU AND YOUR CLUB
LinkedIn for Clubs with Alison Bell – Nov 18th @ 7pm
YouTube to Promote Clubs with Don Griffith – Dec 2nd @ 7pm
Improv Your Speaking & Leading with Chris Nielson – Dec 8th @ 6:30pm
Graphic Design for Toastmasters with Kristy Hopper – Dec 9th @ 7pm
CONTEST TRAINING: RULES AND MANAGEMENT
Mock Contest Management Training – Nov 21st
CONTEST TRAINING: CONTESTANTS AND JUDGES
Evaluation & Table Topics Contests – Dec 5th
REGISTER OR VIEW RECORDED SESSIONS
To sign up for upcoming training sessions or view recorded sessions held in the last few months, please visit aztoastmasters.org/training-information.
DISTRICT 3 VIRTUAL BUSINESS FAIR
Club Growth Team is excited to announce we organizing a virtual business fair to be held in January and hosted by District 3 Toastmasters. The online event will give businesses in Arizona an opportunity to connect with the public where they will be introduced to the benefits of Toastmasters' membership. The Club Growth Team is looking for volunteers to help organize and manage this virtual event. If you need an HPL or DTM project, we can help.
Volunteer Now: CGD@aztoastmasters.org
WINTER TLI IS RIGHT AROUND THE CORNER
Winter TLI is right around the corner! Our TLI team is looking for volunteers and facilitators. If you're interested in volunteering, please email TLI@aztoastmasters.org. Winter TLI will be offered on Saturdays starting January 9, 2021; registration will open soon! Stay tuned for more…
Your 2020-2021 District Leadership Trio,
District Director: Peter Salazar, DTM
Program Quality Director: David Hopper, DTM
Club Growth Director: Karen Hewitt, DTM