News & Announcements – August 9, 2021
Dear Toastmasters of District 3,
We are honored to provide the following news and announcements for you and your fellow club members. Please follow our activities and announcements on social media to stay informed.
2020-2021 ANNUAL AWARDS & OTMOTY

Everyone attending July Jubilee for the 2020-2021 Toasties Awards experienced a fun night where together we honored the outgoing and incoming district leaders and cheered for all the annual awardees. The event was held on July 24th at Great Wolf Lodge. Do you know who won the Outstanding Toastmaster of the Year Award (OTMOTY)? Do you know who won Division Director and Area Director of the Year awards? For the complete list of all the award recipients and event photos, please visit these pages (photos will be available online soon, please visit the site later this week):
View Recipients
View Photos
OUSTANDING CLUB MEMBERS 2020-2021
The Outstanding Club Member (OCM) award recognizes a Toastmaster in your club who has gone above and beyond in serving your club. The outstanding club members are honored each year at either conference in May or the annual awards event held in July. View all the Outstanding Club Members for the 2020-2021 Toastmasters year by visiting the blog post at the link below:
https://aztoastmasters.org/2020-2021-outstanding-club-members
LAST CHANCE FOR OFFICER TRAINING
District 3 Leadership has approved a final Toastmasters Leadership Institute make-up session to help our club officers earn their DCP (Distinguished Club Program) credit for their clubs!
LAST CHANCE: MONDAY, AUG. 9TH, 6:00 PM – 10 PM MST (AZ)
Register NOW at https://d3-toastmasters.ticketleap.com

AUGUST LUNCH AND LEARN WEBINARS
The District 3 Lunch and Learn webinar series offer a FREE sociable, collaborative way to polish our communication and leadership skills. This is a great way to foster a culture of learning and sharing knowledge based on others' expertise. The Lunch and Learn sessions are informal meetings held over lunch time where members receive training on various skills, professional and leadership development, and other topics for communication. These sessions are open to all Toastmasters in a relaxed and a collaborative learning environment that encourages solid leadership and communication tools to add to your professional toolbox. Read below for August session details.
District 3 Training presents
Lunch and Learn Webinars
2nd & 4th Fridays
11:30-12:30 MST (AZ)
More Info: https://bit.ly/3yvFJaA

More Info: https://bit.ly/3ixsCQw
CONGRATS CLUB WOW! OF THE YEAR
Congratulations to New Horizons Toastmasters for being voted by district members for Club WOW! of the Year. The club will receive a Club WOW! of the Year certificate and a catered meal valued around $200 for an upcoming Open House.
Check out all of the Club WOW! submissions including those from New Horizons at https://aztoastmasters.org/club_wow.
DISTRICT 3 SPEAKERS BUREAU

The Speakers Bureau meets on the 2nd and 4th Wednesday every month via Zoom. No fees to join. You just need to apply and audition. Come and join us as a guest and check us out. For more information about the District 3 Speakers Bureau, visit; https://aztoastmasters.org/speakers-bureau/joining-the-speakers-bureau/.
Email Steve Feld, Speakers Bureau Chair at speakers@aztoastmasters.org if you have any questions and would like to be a guest at the meeting.
SMEDLEY MEMBERSHIP CAMPAIGN
Program Dates: August 1 – September 30
Can your club add five new, dual, or reinstated members with a join date between August 1 and September 30? Accomplish this goal and you'll qualify to receive a Smedley Award ribbon, named in honor of Ralph Smedley, which you can display on your club's banner.
Qualifying clubs will also earn a special discount code for 10% off their next club order from the TI Store. (The discount code expires six months from the date of issue and is not valid with any other offer.)
RISE UP TO MEMBER PROMISE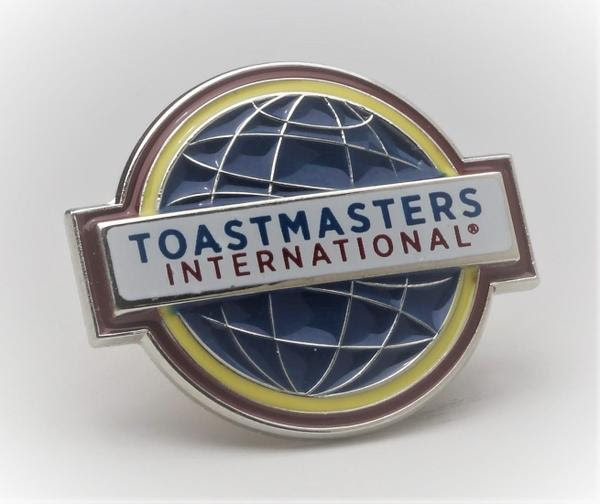 Your Club Growth Director calls on you to RISE UP to your member promise. Invite guests to your club meetings as part of the Toastmasters Promise.
From July through the end of September, every new member you sponsor will receive a new member pin! Send the new member application with sponsor filled out to CGD@aztoastmasters.org.
RISE UP FOR CLUB EVENTS
Open Houses, Anniversaries, Club Contests and other advertised events
Your club can earn a customizable Toastmasters gift prize pack worth about $100 for holding special club events throughout the 2021-2022 year.
Meeting Requirements: if your club meets…
Weekly – hold 6 open house events before 06/01/2022
Bi-monthly – hold 3 open house events before 06/01/2022
Monthly – hold 2 open house events before 06/01/2022
Other Requirements:
Send event flyer to CGD@aztoastmasters.org
Promote on social media (club FB, D3 FB, other media available to the club)and send screen shot to CGD@aztoastmasters.org
Publish on the D3 Event Calendar with event flyer and send flyer/details to web@aztoastmasters.org
Please include your name, club name, and the best contact for your club. Questions? Contact CGD@aztoastmasters.org
DISTRICT CALENDAR
Promote your special event on the District 3 Event Calendar. Visit the district website and calendar to learn about other events and training opportunities.
Go to https://aztoastmasters.org/events/.
Here's a quick look ahead:
8/9 Final TLI Session MORE INFO
8/11 Speakers Bureau MORE INFO
8/12 Open House: Power Play Toastmasters MORE INFO
8/13 Lunch and Learn: Impact of Core Values MORE INFO
8/13 Blue Humorous Competition Auditions MORE INFO
8/16 Showtime's Power Hour MORE INFO
8/25 Speakers Bureau MORE INFO
8/27 Lunch and Learn: Humor – Your Secret Tool MORE INFO
8/23-8/28 Intl Convention MORE INFO
8/24 Open House: Leaders For Tomorrow MORE INFO
8/28 District Executive Committee Meeting MORE INFO
8/28 Save the Date: Region 3 Gathering MORE INFO
9/4 Save the Date: Donuts with the District Director (Phx) MORE INFO
9/7 Save the Date: Education Session TBD MORE INFO
9/18 Save the Date: Donuts with the District Director (Tuc) MORE INFO
9/18 Save the Date: District Council Meeting MORE INFO
Check out other events and training opportunities,
visit the District 3 Event Calendar!
HYBRID CLUB MEETING LISTING
Visit the Hybrid Club Meeting Resource page with lots of information and resources in addition to a listing of some clubs in the district and their meeting format.
FURTHER CLARIFICATION ON HYBRID 2 OPTION
based on information from Toastmasters International
If a club membership has met and openly discussed taking an alternating meeting approach between in-person and online, AND the membership has voted to agree to this approach, then WHQ will support the club using the alternating meeting approach. Visit https://aztoastmasters.org/virtual_d3/ to learn more about hybrid clubs in the district.